Dallas Will Contest & Probation Lawyer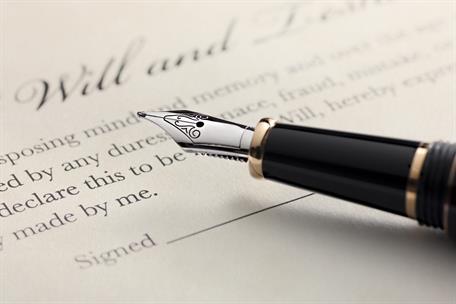 Contesting a Will Before vs. After Probate
If you have concerns that a loved one's last wishes are being misrepresented, you need the help of a skilled Dallas will contest attorney who will fight aggressively for you. The sooner you file a will contestation, the better. A will enters probate two weeks after it is filed with the courthouse. Probate is the legal recognition of a will. After it is probated, the administrator of the will can begin distributing the assets to beneficiaries. If you contest the will before probate, the administration process halts, and the burden to prove the will's validation falls on the beneficiaries. You can still contest a will for two years after it enters probate, but the burden of proof falls on you instead.
If you believe there is an issue with a loved one's will, do not hesitate to call and discuss your case with a licenses Dallas family law attorney at (214) 273-6959.
How to Contest a Will
The main reasons typically used to contest a will in Texas include:
Undue influence
Lack of testamentary capacity
Due execution
Undue Influence
If the will seems to be strongly in favor of one individual—especially an individual who showed up unexpectedly during your loved one's last days, you may be suspicious of undue influence on his or her will. If you can prove that the testator made a will that was swayed to be different from what they would normally make, you may have a case. However, this reasoning can be very difficult to prove.
Lack of Testamentary Capacity
Testamentary capacity refers to the testator's state of mind or ability to comprehend what he or she was doing when signing the will. If you can prove that your loved one did not know or understand the ramifications of the document being signed, either through a mental disability, physical deterioration, or otherwise, you may be able to contest the will's validity.
Due Execution
In this unfortunate scenario, some testators create their will and sign it without the necessary legal formalities. There must be signatures from a notary and witnesses on the will for it to be valid. If the correct procedures were neglected, then you may have a solid will contestation case.
Call Kamuche Law Firm, PLLC Today
Find out if you have a case when you call our knowledgeable Dallas will contest attorney at (214) 273-6959.